Features
Unique Features of our Live Classes
Live classes crafted to evoke curiosity, this all-new feature will develop student's critical thinking abilities and strengthen their understanding of core concept
Videos that help you visualize each concept, making it easier to understand.
Clearer concepts lead to higher scores!
Each topic comprises small concepts that are stitched together with adaptive questions as per the relevant syllabus.
Unlimited practice & in-depth analysis.
Adaptive, interactive classes along with tests that help students master each chapter.
Shortcuts, tips & tricks in all chapters to be taught by Dubey Sir & Team.
Join Now
Garima Thareja

AIR 1
" I qualified IIT-JAM Exam with AIR Rank-1. I am really thankful to Dubey Sir and my loving parents. I am really happy Dips academy helped me a lot actually in colleges there is always a race, not to understand but to score more. Even I did so After joning Dips I learnt a lot. I would suggest my junious to join Dips to attend Dubey Sir's lecture. "
Salman Sheikh

AIR 1
" DIPS ACADEMY has truly been one of the most profound learning experience where I gained the confidence to move ahead in my carrer with the opportunity to put myself on the forefront in dealing mathematics. DIPS programme is very well designed with very helpful test series. Dubey Sir and other faculty are superb. The lectures of Dubey Sir are the most intersting and inspiring where he doesn't give you direct solutions of problems. "
Vamsi Krishna

AIR 3
" I am felling exceptionally glad to be a part of DIPS Academy. I learn maths in the DIPS Academy with the assistance of the great and Extra Ordinary teacher Dubey sir and other faculty member. "




Megha Aggarwal

AIR 4
" The guidance of Dubey Sir, a teacher with immense knowledge and wonderful teaching skills, was of great help for me. His approach towards tackling problems, in particular, is pecular and worth emulating I thank him for his invaluable guidance and continuous motivation. "



Overview
Upcoming Batches
IIT JAM Maths (MA) - Online/ Offline Batch
IIT JAM STATS (MS) - Online/ Offline Batch
IIT JAM MATHS - Video Lecture Program
IIT JAM MATHS
Video Lecture
450+ Hrs. Recorded Videos
High Definition Videos
Slides of the Digital Board
Android App Facility for 12 Months
Approx 35000+ Previous Year Question (Diff. Exams)
Doubts Clearing through Email
Video Available only on Android App
Complementary Test Series
Unlimited Watch Time*

*Single Device only
See More Features
See Less Features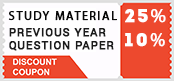 One on one Session with Dubey Sir & Team, 3 to 4 hours shall ensure a smart prep with adaptive learning for competitive exams.
Study Material
Flashcards & study material targeted for your exam via Android App
Time Management
Short cut techniques for better time management and cracking complex questions
Personalised Tests
Practice and Revise Topics with personalised tests and quizzes
Classes With Tests
Adaptive, Interactive classes along with test that helps students master each chapter
3 to 4 hours class in a day
Printed study material with e-books
Doubt facility to be catered via doubt sessions on weekly basis
Topic wise and full length test series with weekly assessments